KEY FEATURES
Own and manage restaurants
Hire the best and fire the rest! Choose uniforms, set the menu and prices, and chat up diners to boost customer satisfaction. Aim for a five-star rating or build a multi-restaurant empire to really rake in the Simoleons.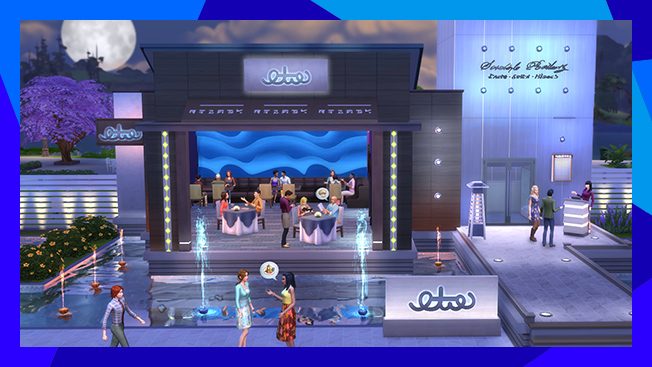 Create unique restaurants
Classic diner or upscale Italian bistro? Build your dream restaurant from the ground up or customize pre-made restaurants using new objects and décor. Personalize your space with comfy booth seating, unique signage, or outdoor seating for al fresco fun.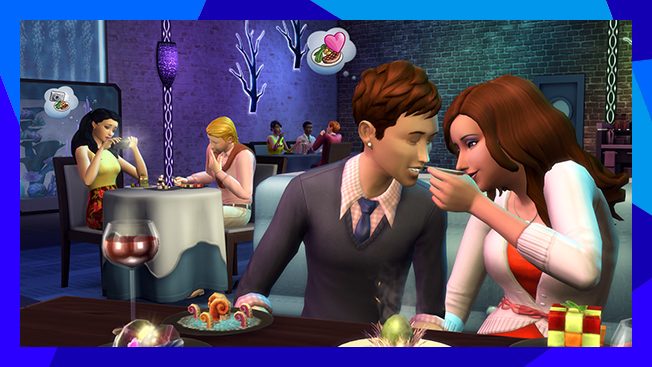 Dine out with your Sims
Take your Sims out to enjoy a delicious meal. Catch up with friends over brunch, spend time with family, or treat your Sims to a romantic date, without having to do the dishes.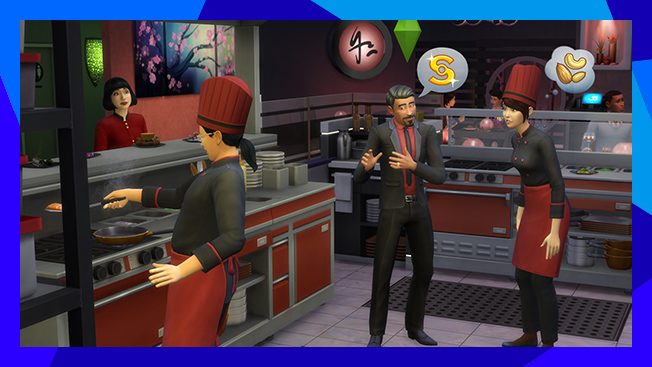 Experiment with new food
Adventurous Sims can dig into new experimental cuisine that looks as good as it (hopefully) tastes! Serious foodies can snap food selfies to memorialize these edible masterpieces. Plus, dine out enough and your Sims will learn to cook these dishes at home.
The Sims 4 DINE OUT Available now on the following platforms.